Where did the winter go?
Now both we and the huskies try to settle down back at our home in Jokkmokk. The end of the winter season became very "interesting" this year. It was a lot of snow and the temperatures stayed cool for a long time without any indications of spring/summer. Then it happened and the heat came very sudden. We got stucked on the road out from the mountains because of an earth, snow and water avalanche that had destroyed the road. We had to stay two nights waiting for the reparation. The stories from out there in the mountains are many. People had problems to go home etc.
For us, everything ended up very well and we drove back home to Jokkmokk as soon the road was fixed.
Before all this happened we made a three day tour with the staff at Saltoluokta Mountain Station in the area of Sitasjaure. Their season-break-up where filled of good food, yatzy tournaments and of cause dog sledding.
/Matti & Stina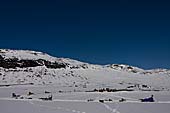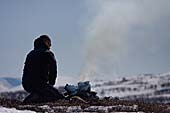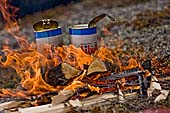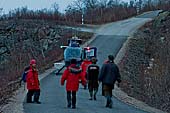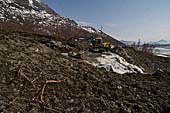 Publicerad: 17 May, 2010 i Aktuellt.