Single in Saltoluokta
Single in Salto
Every year the Saltoluokta Mountain lodge arranges a weeks program called Single in Salto. The mountain station is our base during the week with day tours in the surrounding area. Flora tours, hiking to the summit of Lulep Gierkau, cruising with M/S Langas to Stora Sjöfallet and a daytrip to Acke and Siv Kuoljok at Pietsaure Sami camp. A three course dinner at Saltoluokta restaurant every evening is one of the daily high points of the week. During the last few years, STF have hired Janne Axelsson of Inspirationsguiderna and myself, as the guides for this annual event.
Once more I can easily come to the conclusion that Saltoluokta Mountain lodge is one of the peaks in the Swedish mountains summers and winters!
/ Matti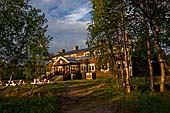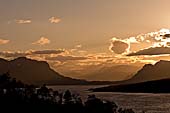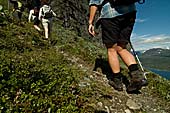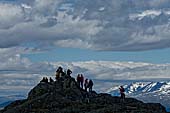 Publicerad: 8 July, 2010 i Aktuellt.