Dog sledding course in Saltoluokta
Together with STF (the Swedish tourist organization) we organize dog sled courses in Saltoluokta mountan lodge. Jokkmokkguiderna and STF have been cooperating since 1996 when Matti for the first time drove guests by dogsled in Saltoluokta under their management.
On the first day of this year's course we got a nice day tour down to Björkudden where we ate lunch at family Öbergs restaurant. The following two days we went on a two day tour over to the Sitojaure cabins along the creek in Autsvagge. On the way back to Salto we drove east over Ultevis snow-covered wide open spaces. Marie, Anna and Tomas followed on the tour as well as Henrik and Åsa who were with us to photograph and write reportage. A nice tour in good company!
/Matti & Stina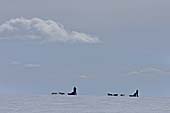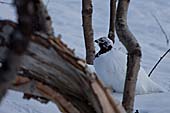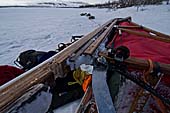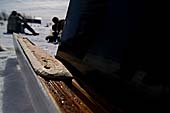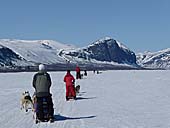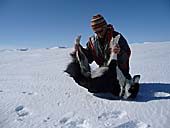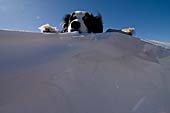 Publicerad: 30 April, 2010 i Aktuellt.