Dog sledge course 1
For many years we have been the organizer of a Dog sledding course run by the Swedish Tourist Organization.
This year we did not only have human participants on the course. Puppy "Yra" 10 week old, daughter of Lisa also learned about dog sledding. She was born in February and travelled in Mattis sled. Sometimes she were protesting and sometimes she was satisfied and there came snoring sounds from the inside of the sled.
Here are some pictures from the course and we hope to meet Lina, Gunnar, Per, Susanne and Martha again.
Our neighbor from Jokkmokk, Rianne, also came along and her will we definitely see more of when we get back home from the mountains.
/ Matti & Stina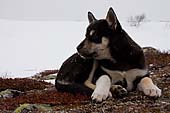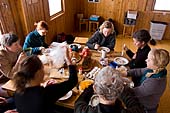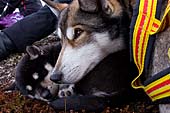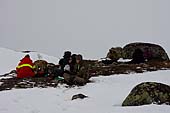 Publicerad: 18 April, 2011 i Aktuellt.