Sled dogs needs premium dog food.
After several month of searching we have finally found a new dog food that will be suitable for our dogs and our philosophy. We have chosen to not relinquish our demands on the quality of the food to save a coin or two. We have search the whole dog food market and after hours in phone with dog food manufactures, mushers, veterinarians etc. we have finally chosen Greenheart-Premiums.
Greenheart-Premiums are manufactured by Frans Weisscher a Dutch musher. A man who has his passion in his own huskies and therefore put his heart and soul into the process of making a good dog food.
Read more about Greenheart on: www.greenheart.se
After the season 2009/2010 we will know if the dog food is as great as anyone say it is.
/ Matti & Stina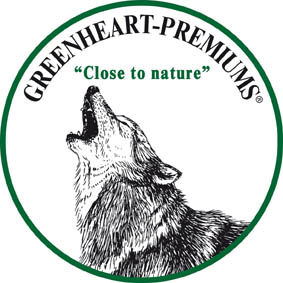 Publicerad: 1 November, 2009 i Aktuellt.